Named after the daughter of it's founder, Veve's Handmade is a retailer focused on handmade skin care products, producing small batch goods, based out of Illinois. 
Having known the owner for some time with their style and personality, and having their trust, I was given carte blanche to create this brand. I presented a look that evoked a retro America farmhouse feel, but with a feminine flair and a little attitude.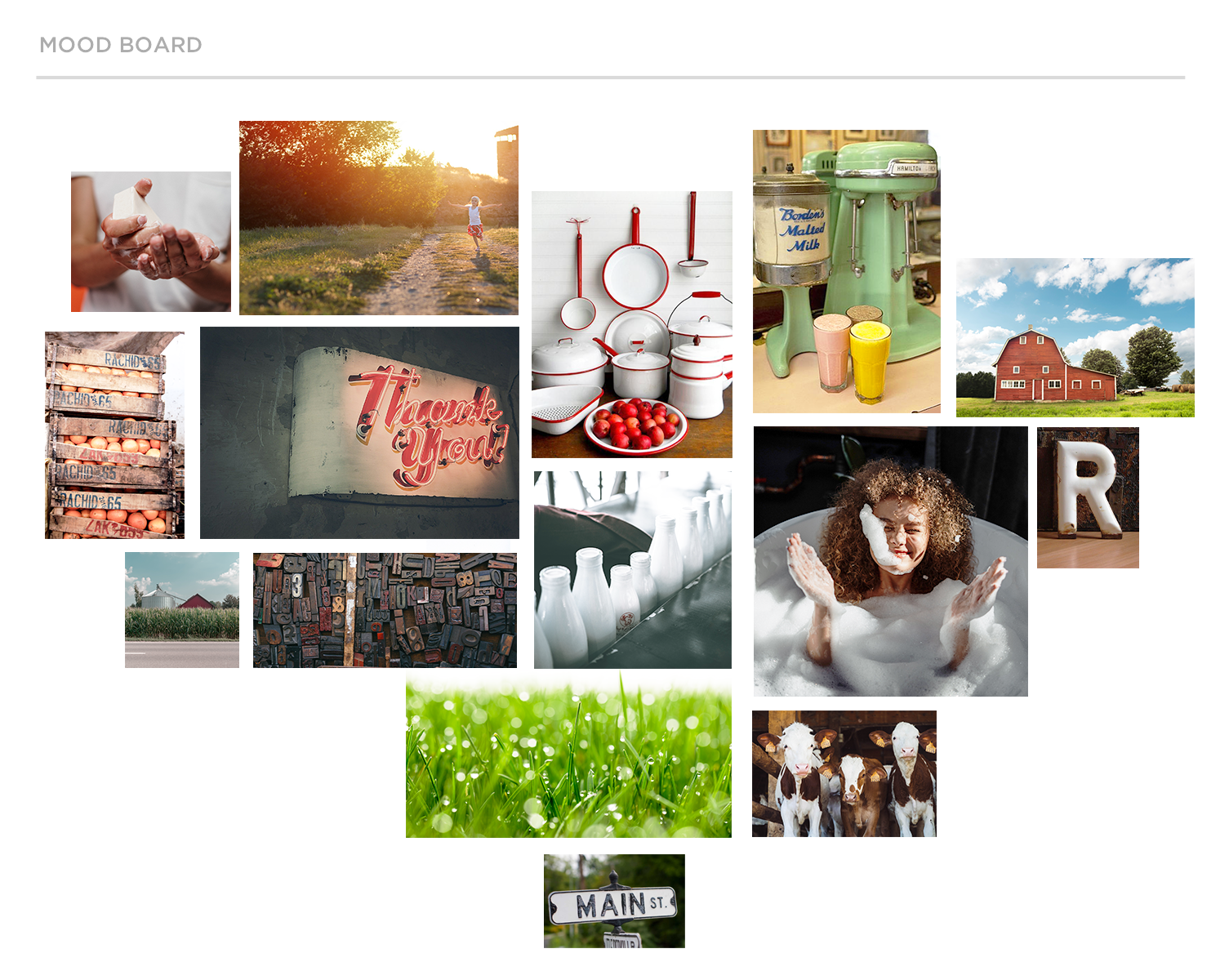 For the logo I wanted a bold type to emphasize the unique name. The rounded edges of the type style is based on raised type found in mid-century porcelain and enamel garage and grocery signs. Logo marks were also developed for web and promotional items.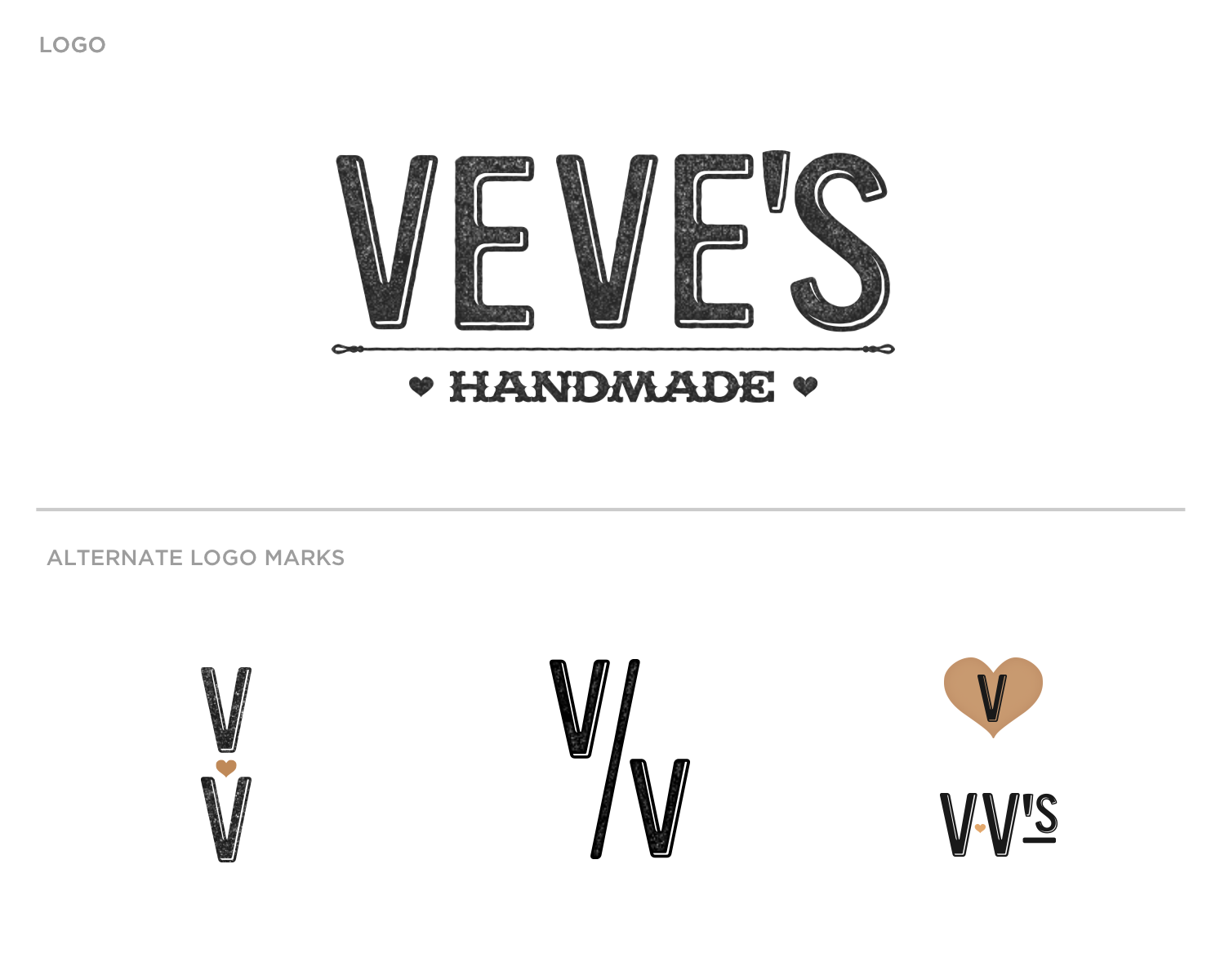 The thinking behind the color palette was to keep it natural and earthy,  based in the brown paper you would see goods wrapped at the butchers or a farmers market. 
Inspired by retro diners and classic cars, a soft pastel secondary color palette was added to be used on the products themselves, and serve to distinguish the product scent groups apart.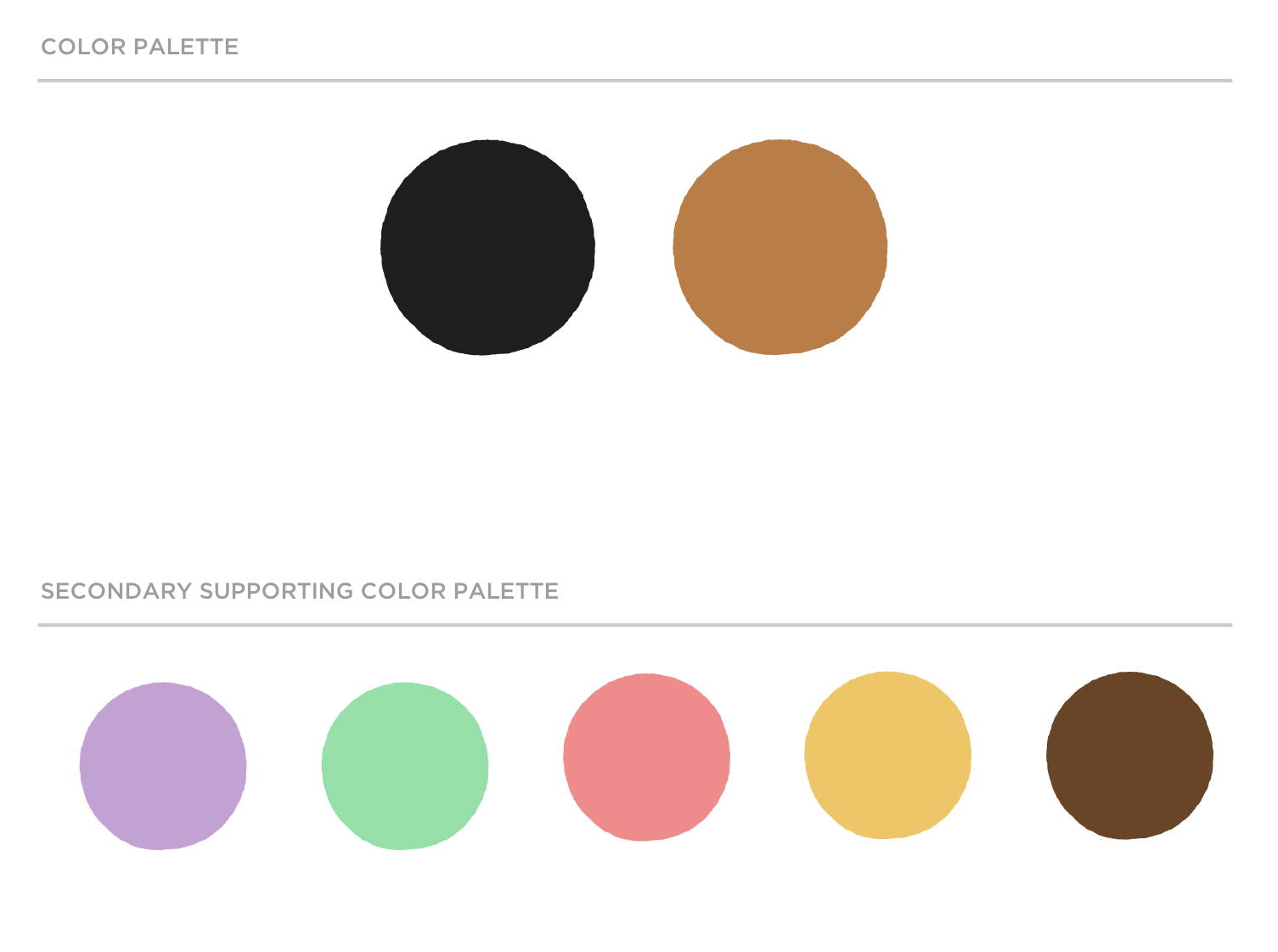 Textures were chosen keeping true to the the farm house feel. White washed wood, galvanized steel, wood planks all things you could find in or around any farm house.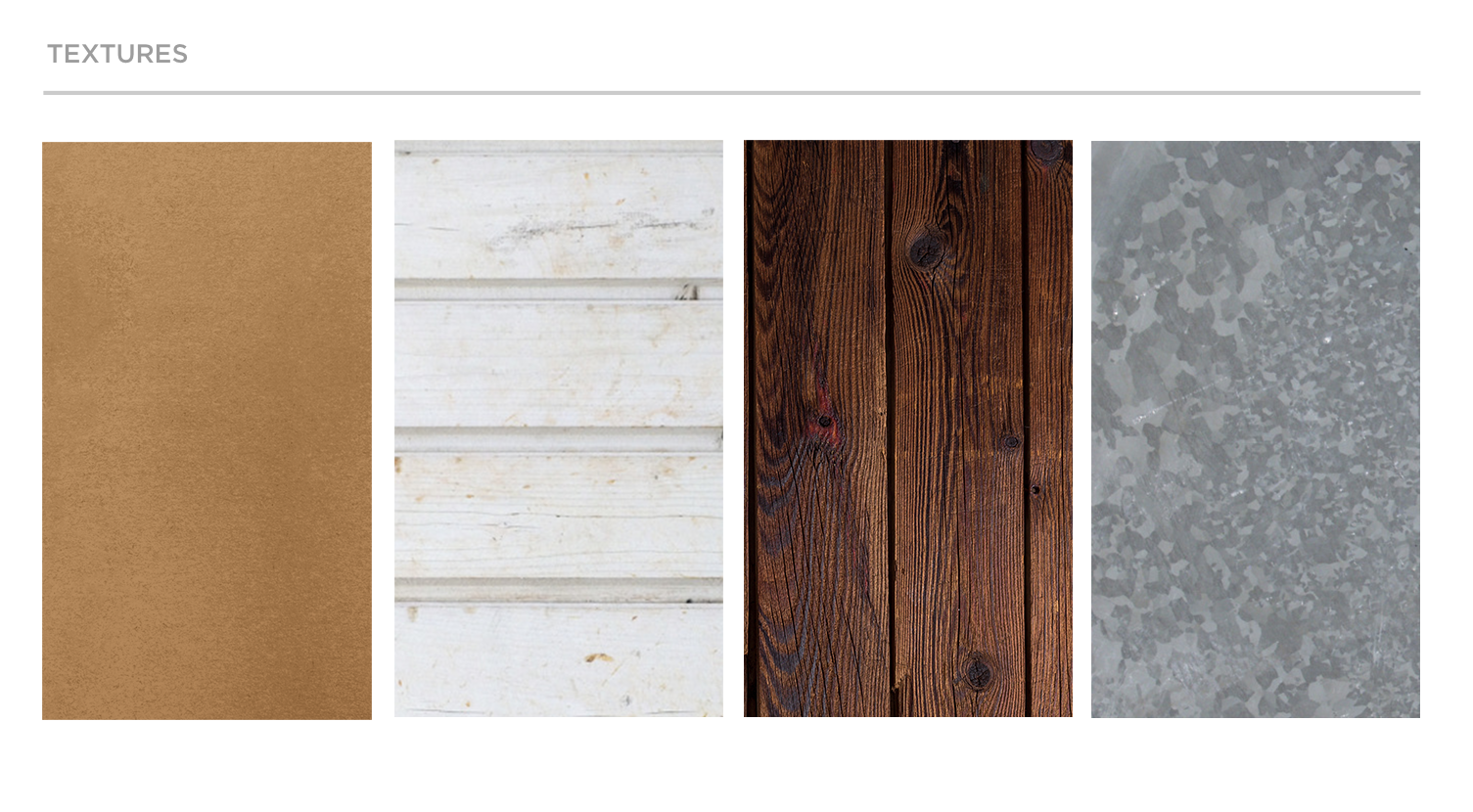 Once the product line was decided, these elements were carried through to all the product labels and printed sales collateral. 
Brown kraft paper, glassine envelopes, and containers with metal tops were chosen as the basis for the packaging and was designed to be simple and recyclable. Labels were designed to show off the products they contained and celebrate small imperfections of handmade goods.