Scandinavian Tobacco Group challenged us to create a community hub as a way to show case their pipe tobacco product portfolio, to entice product trial as well as highlight their role in the world's history of pipe tobacco.
Challenge:

Make This Pipe Life the online home of all things pipe tobacco–featuring education, history, articles and a thriving community.
Approach:

The goal of the This Pipe Life website was to create a place where pipe enthusiasts and newcomers could participate in a pipe community,  find information about pipe tobacco, pipes styles and products, as well as sign up for promotional offers.  
Results:

 This Pipe Life has registered thousands of users and had created a genuine community to regularly share pipe related thoughts info and events. 
Tactics: 
Striking visuals 
user forum 
information ARchitecture and SEO
Personal Role: art direction, UX|UI,  web design, front-end development, project management, content creation
Agency: Shared Vision Marketing  
Photographer: Todd Bates Creative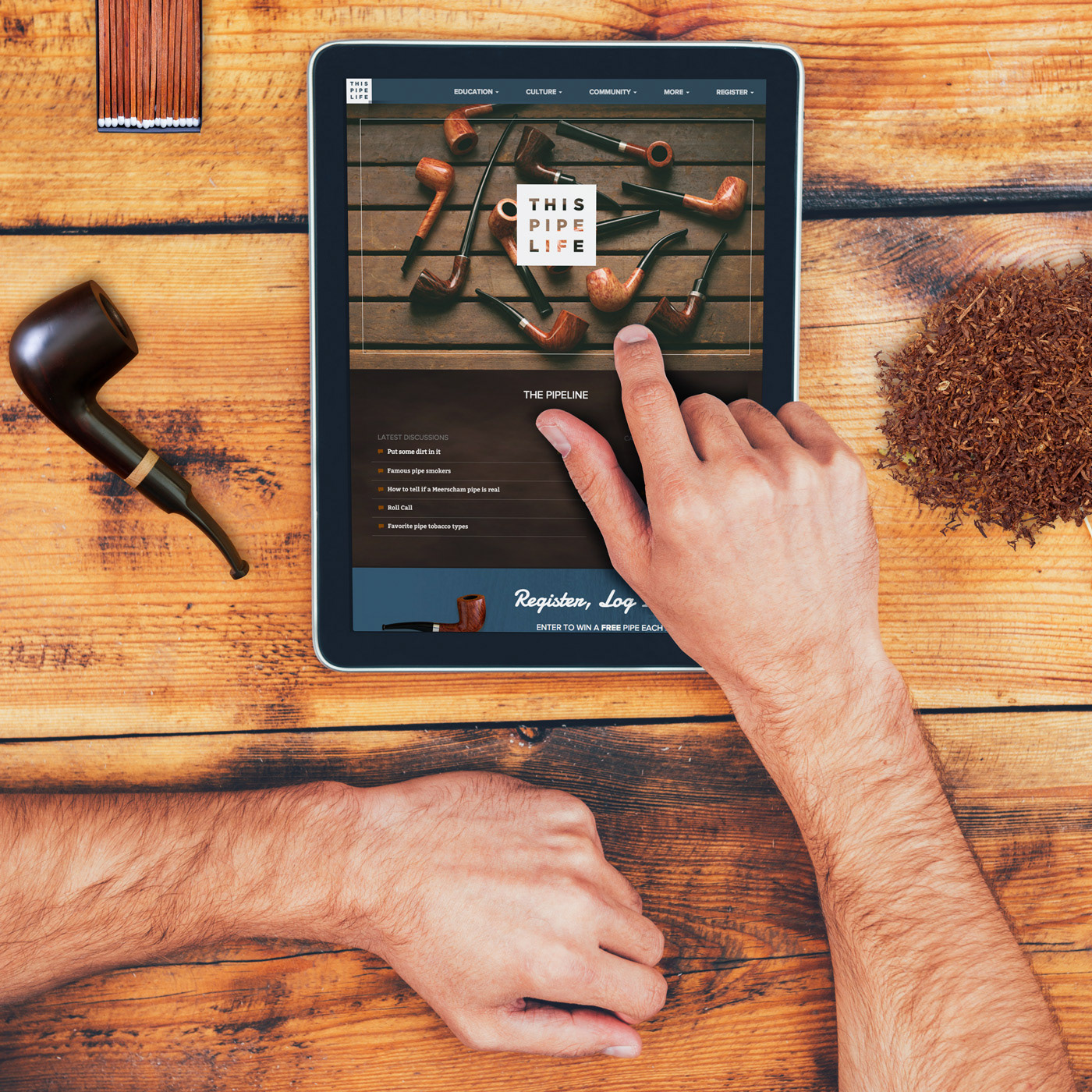 The solution was to design a homepage that included all the key sections featured on it for users to access easily and see fresh content without having to clicking through to section pages. 
Then, to encourage more engagement, we developed section landing pages with categorized content as well as an entire forum for users like pipe novices to long time experts to interact.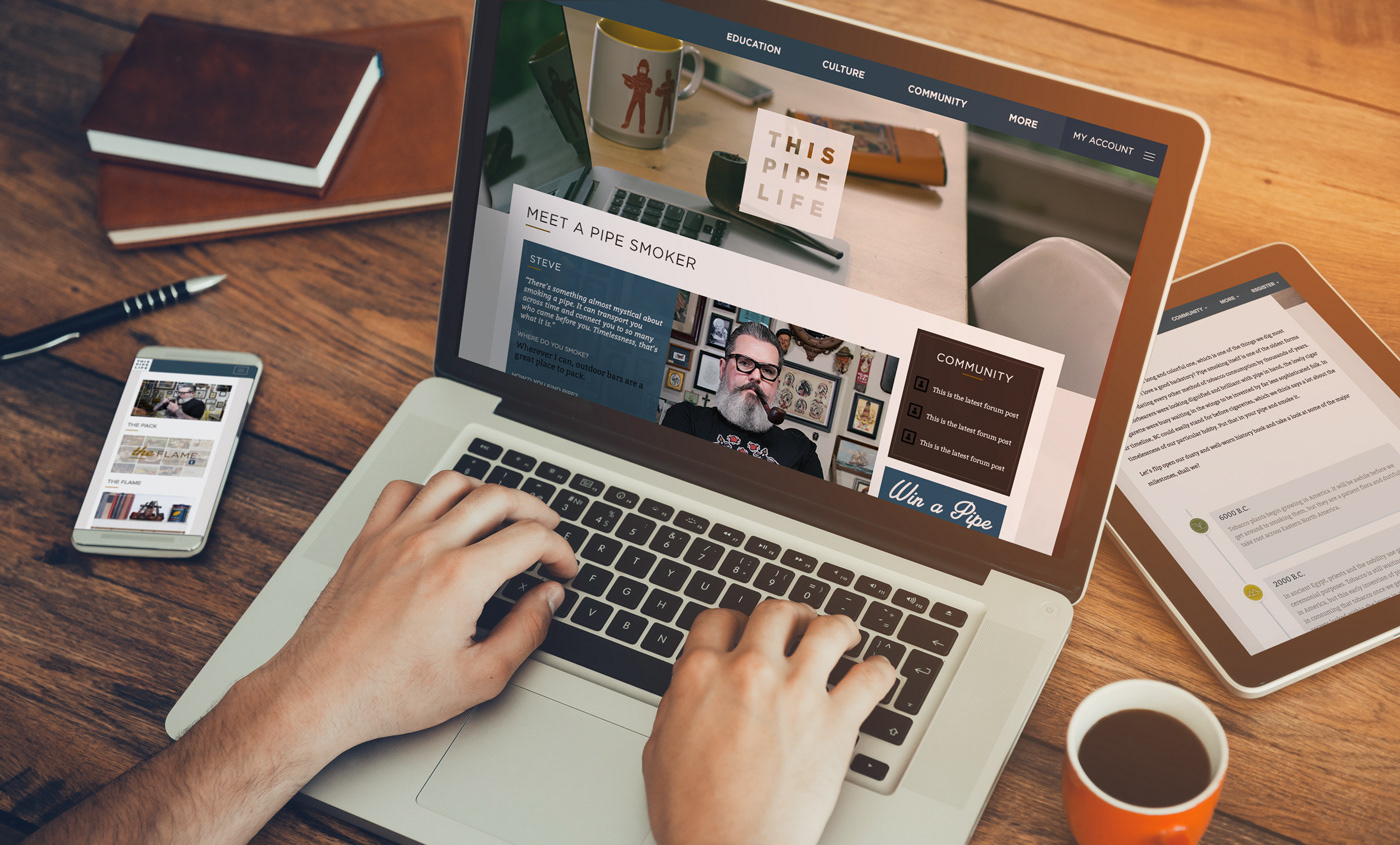 Inner page templates covering all things pipe and pipe tobacco related.