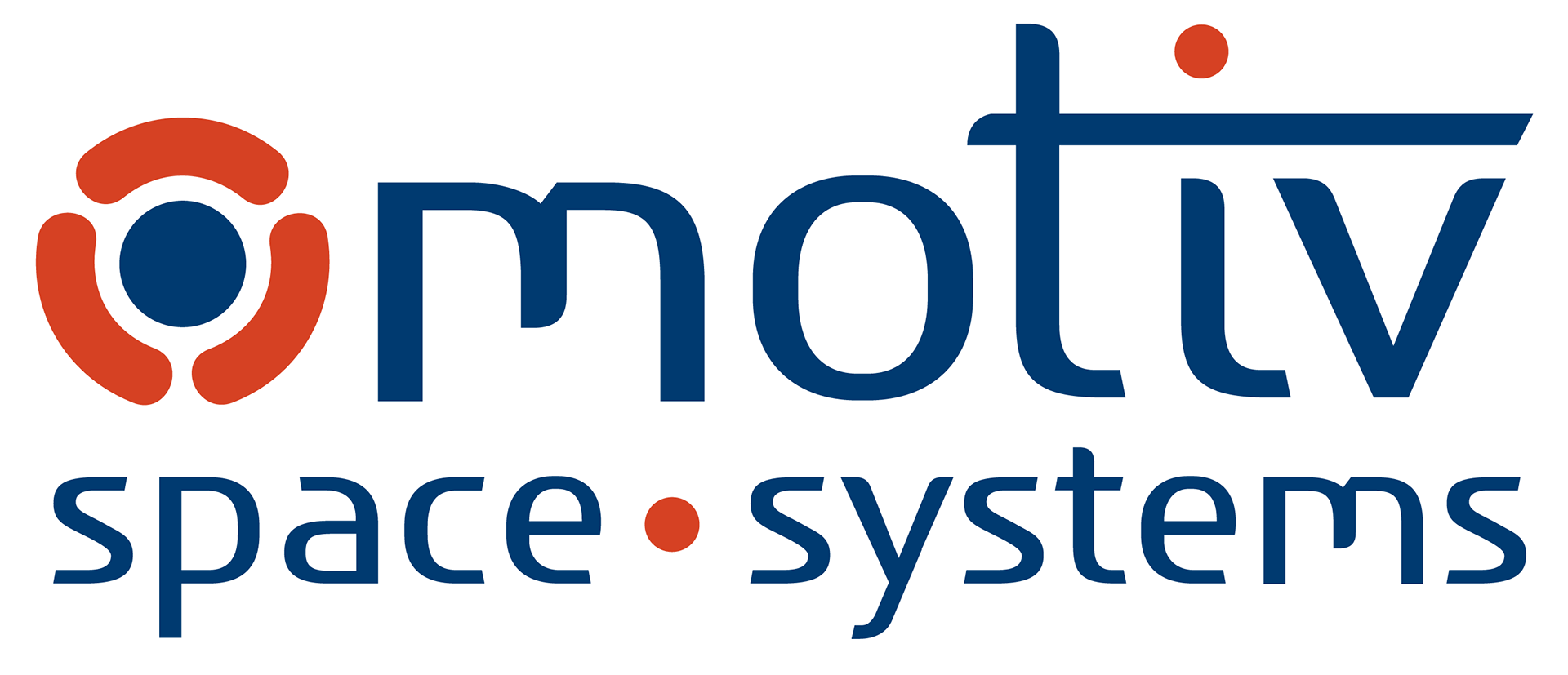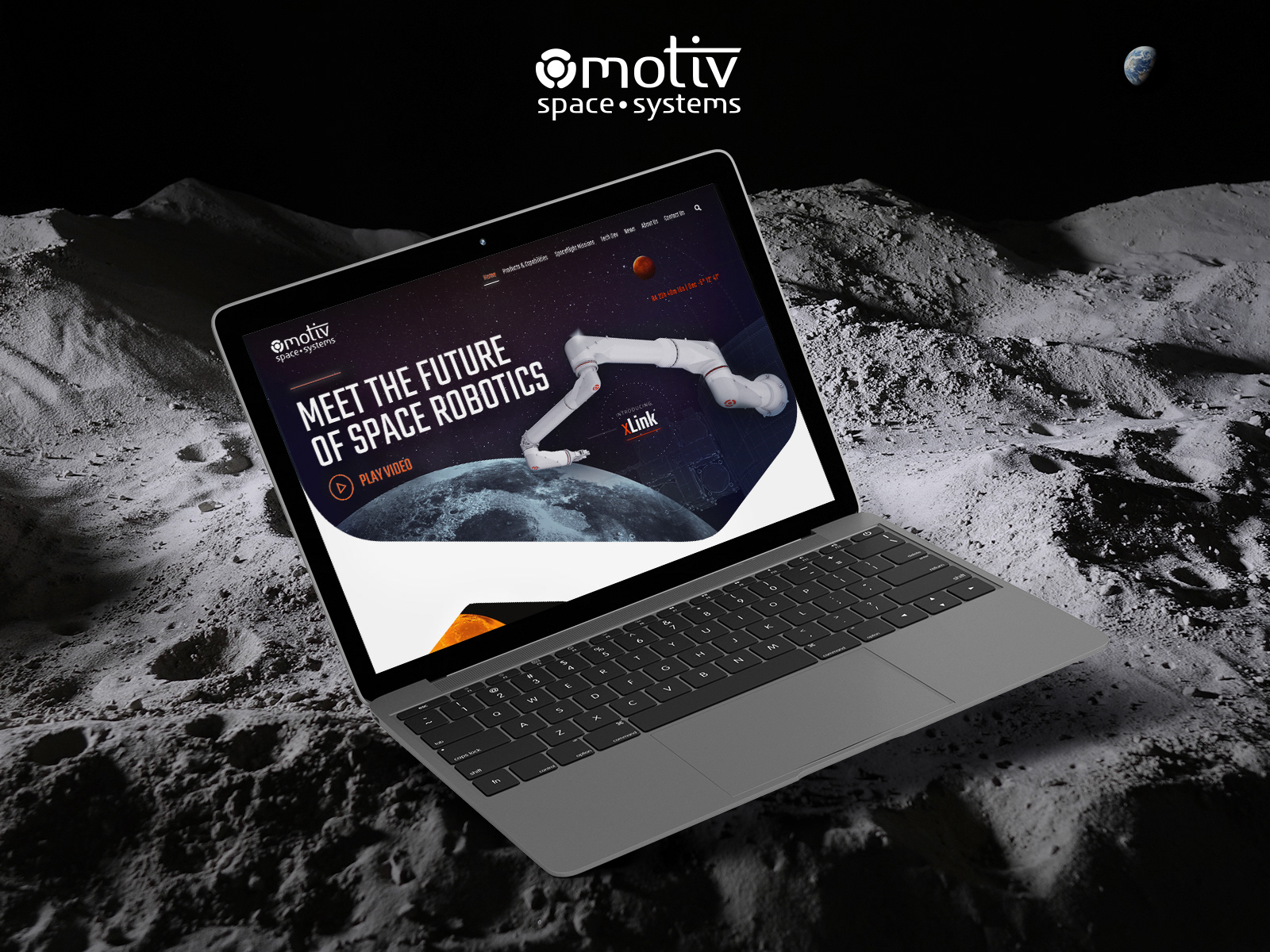 Motiv develops state of the art technologies for the next generation of mission architects. Their innovative products advance outer space capabilities within the modes of assembly, manufacturing, and maintenance. These cutting-edge solutions propel exploration and enable successful navigation in extreme solar system environments. 
Objective:
Motiv aimed to refresh their online brand presence to showcase their extensive contributions to outer space robotics. 
Their portfolio includes the development of a specialized robotic arm for the NASA Jet Propulsion Lab Mars 2020 Perseverance Rover. 
- Brand Refresh Art Director 
- Graphic Designer & Illustrator 
- Consumer & User Experience Specialist (CX, UX)  
- Tailored Web Design & User Interface (UI) Enhancement
Approach:
Collaborative process of assessing opportunities to bolster their online business presence. 
Targeted focus involved refining their online visual aesthetics to illustrate the quality solutions they develop. These tactics aim to solidify Motiv's position as a trusted industry leader in the "new-space" economy. 

- 

Brand Development & Refreshing Online Identity Presence
- Created Custom Renderings & Tailored Visuals Illustrating Robotic Functions 
- Organized Content Architecture & Presented Logical Narrative  
- Published Branded Content & Ongoing Public Relations Effort
​​​​​​​

As always, planning is the core foundation to evaluate opportunities for business improvement. Collaboratively, a brand audit was conducted. This process involved industry research, assessing discovery, analyzing competition and business positioning, and identifying specific visual upgrades that will attract a diverse set of stakeholders.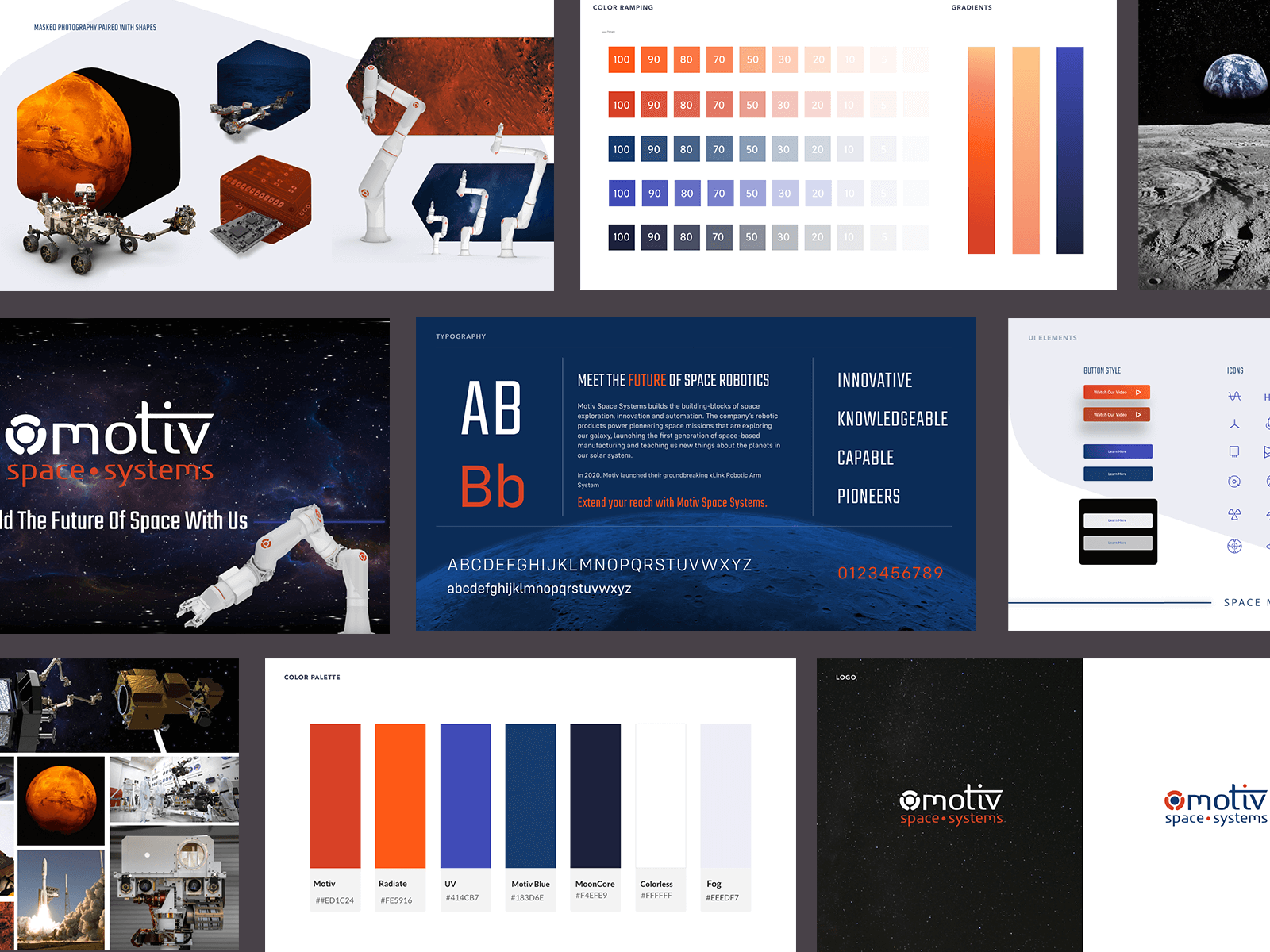 Conceptually, the design process aimed to illustrate the broad capabilities of the robotic space arm. 
We began with the development of product renderings and utilized sourced imagery from NASA's public domain repository. 
Creative interpretation involved integrating graphical shapes that mimic maneuverability. The transformed visual concept dramatically conveys the mechanical flexibilities of how the arm folds outward and makes graceful turns.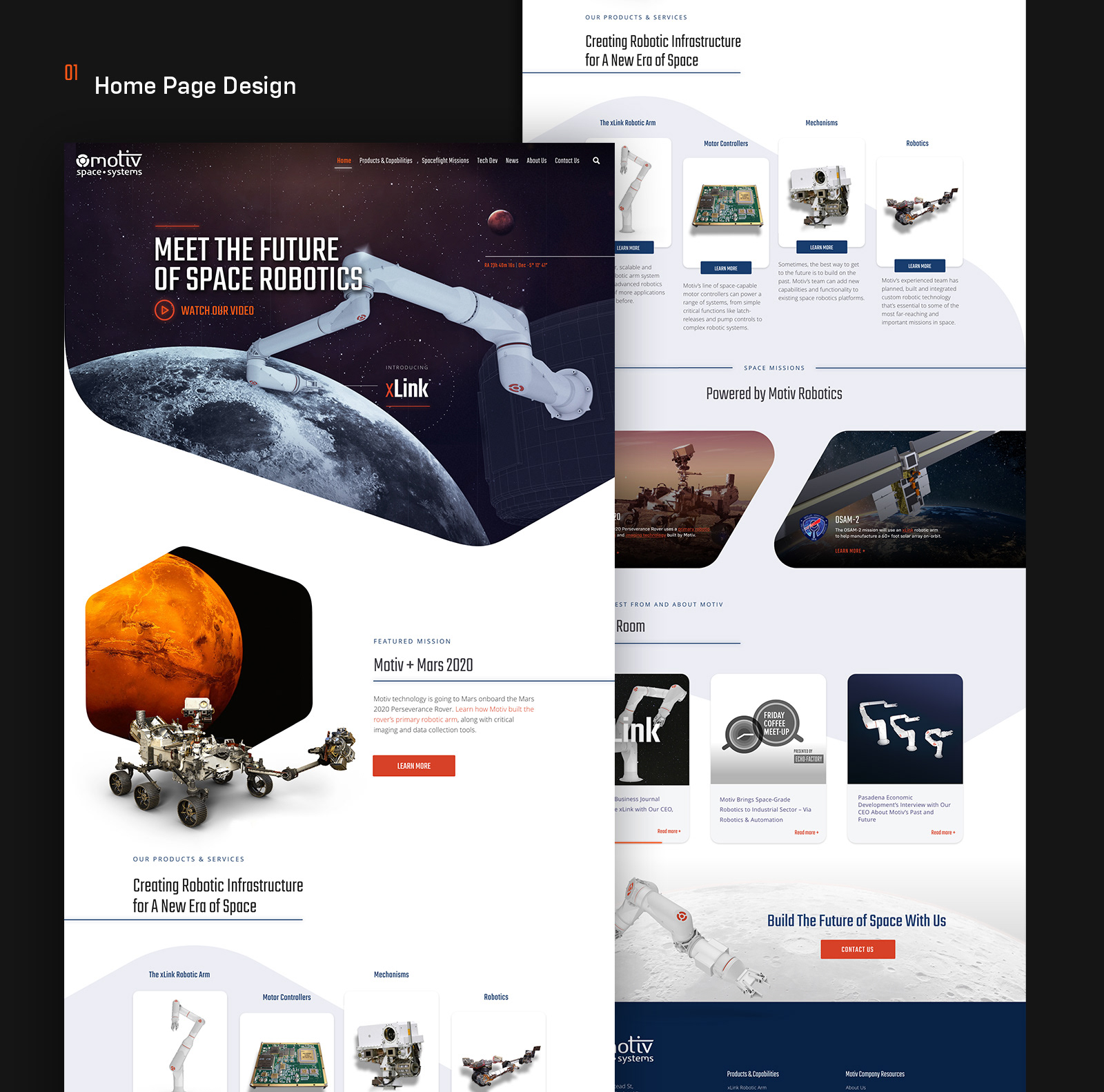 Product pages are succinctly organized and information is displayed logically to facilitate easy navigation between portfolio sections. This approach intends to concisely inform the consumer while avoiding sensory overload.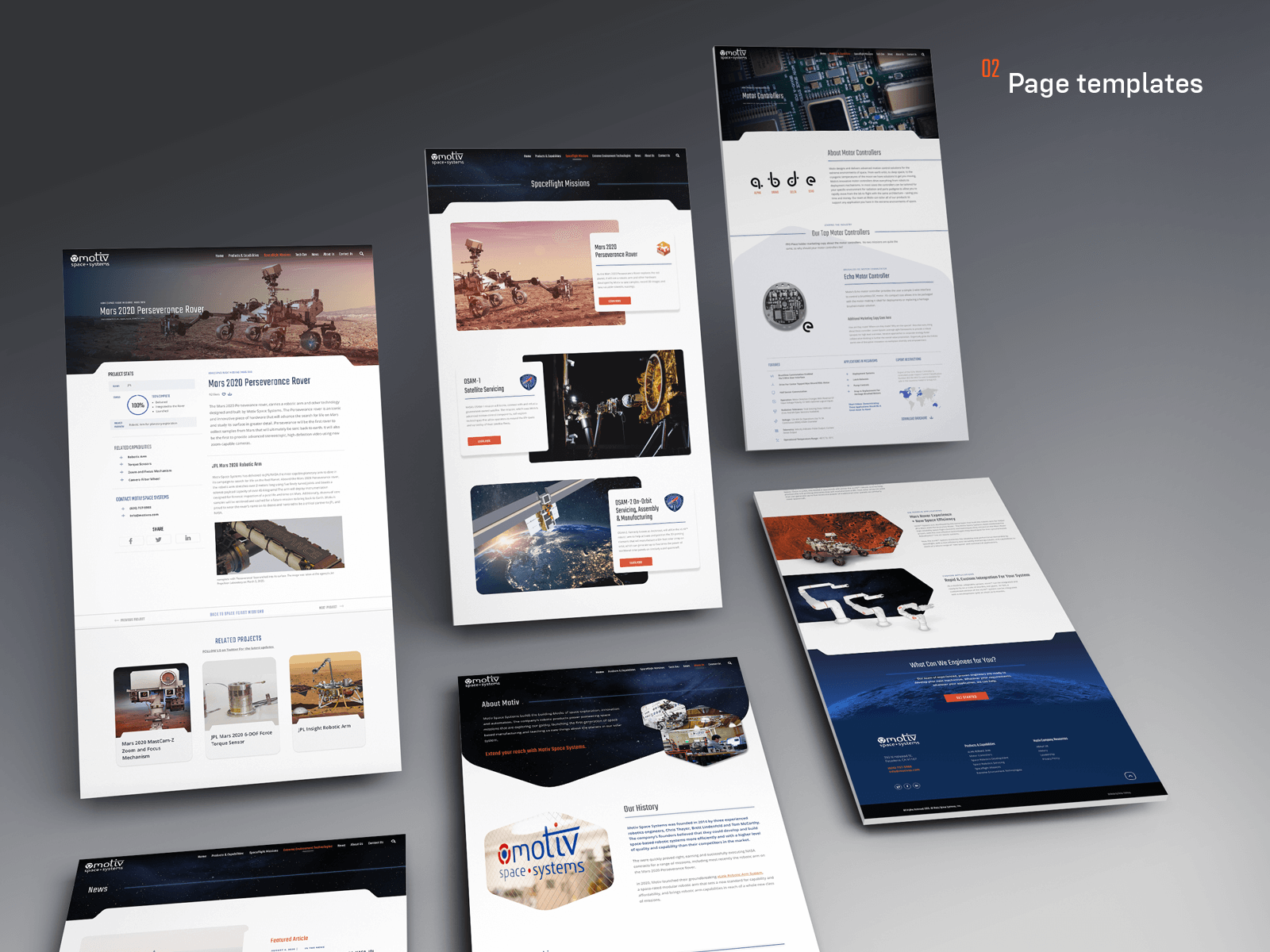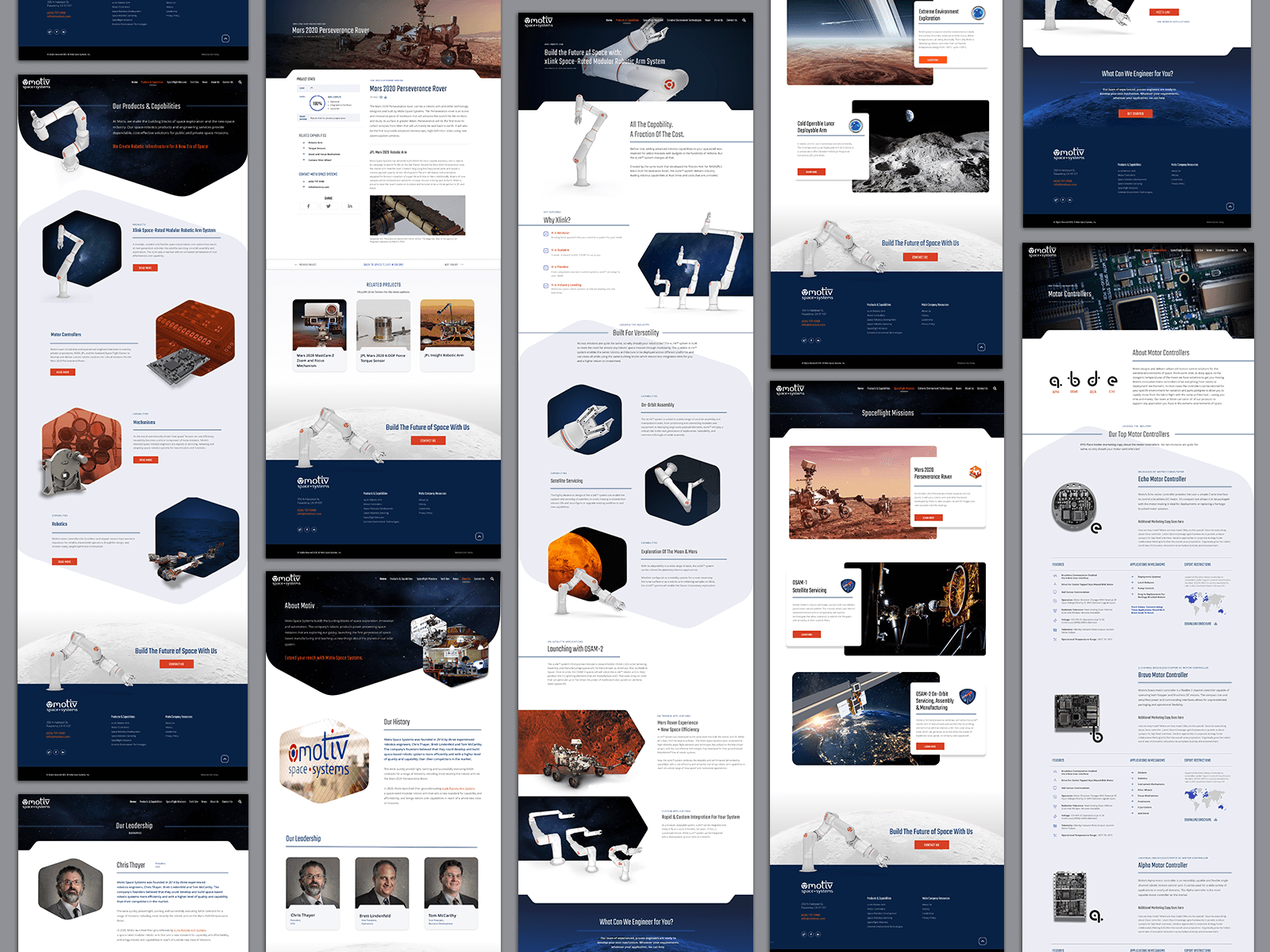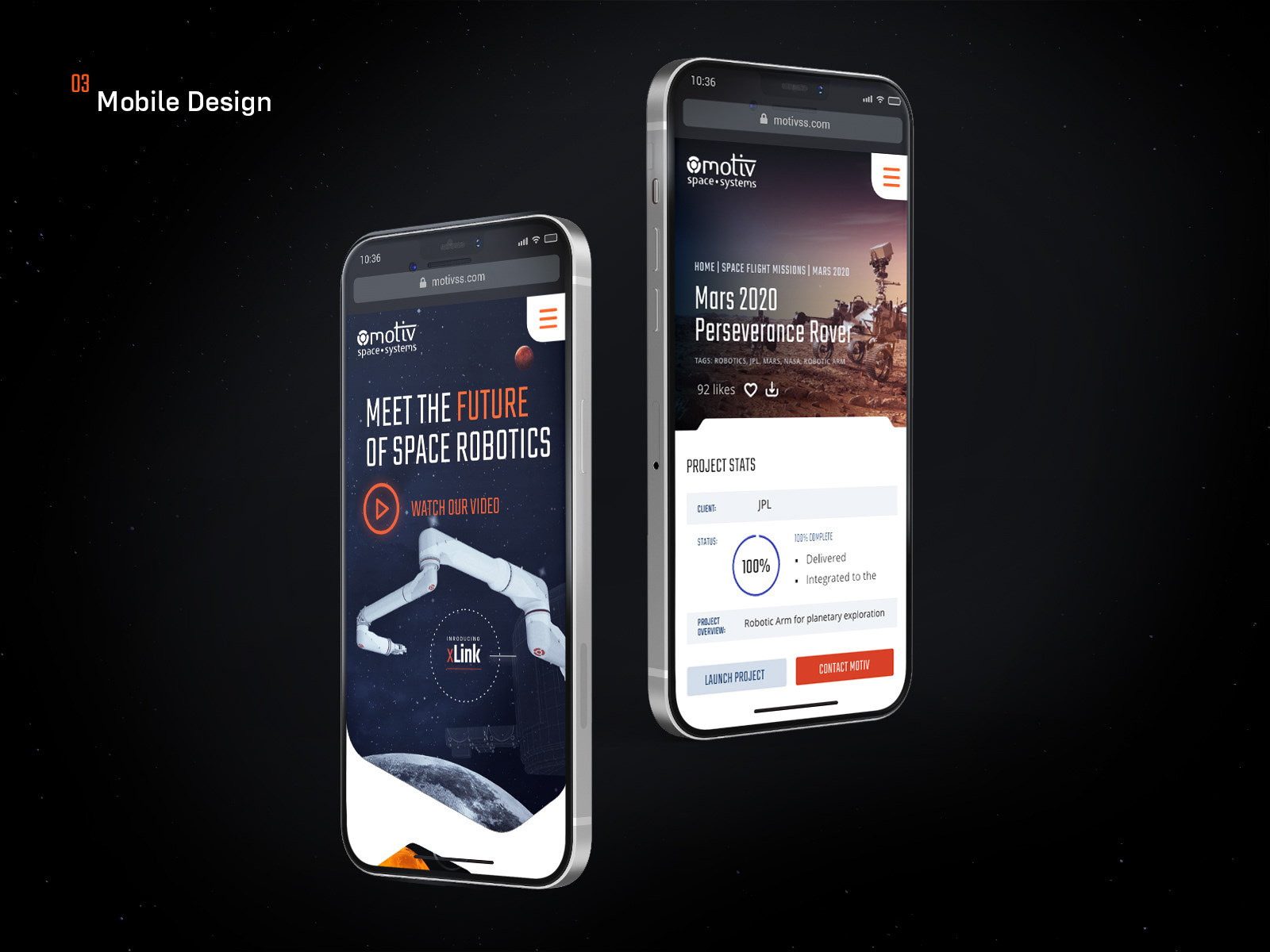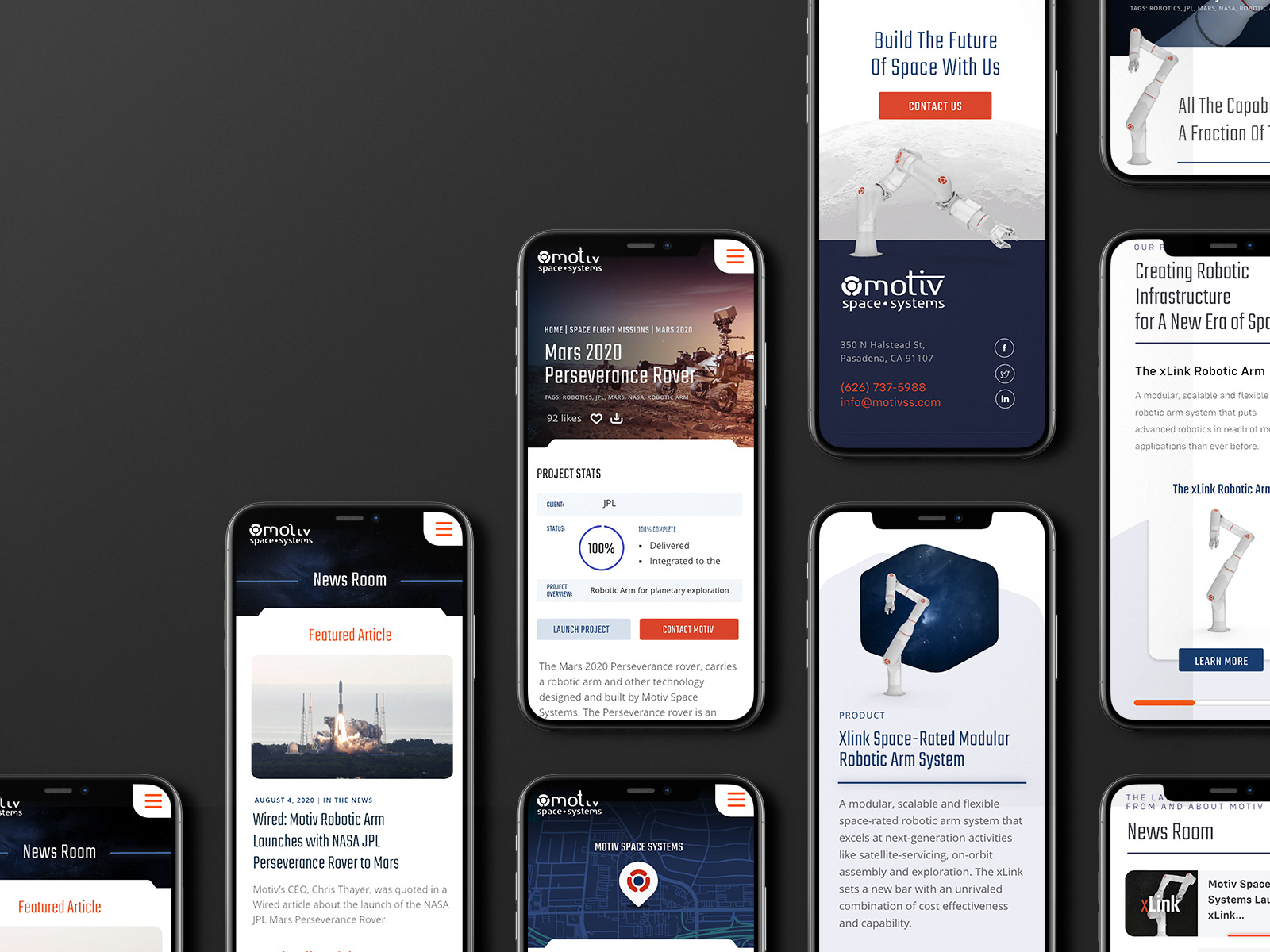 Results: 
Collectively, the mission and vision of Motiv has been showcased within this rebranding life cycle. Collaboration and innovative front end design were utilized to develop a visually stimulating end product that highlights the capabilities of this business. Investment returns of this overhaul have been extensive! Motiv's business milestones have been lauded within the scientific community, and financial networks have applauded this firm for the value they bring to the space industry. Motiv's rebranding has generated the attention of industry vendors. Recently, NASA has partnered with Motiv, and their flagship xLink robotic arm will facilitate the objectives of Mission OSAM-1. 
AKD - Partnering with Forward Thinking Brands. 
https://annkwilinski.com/contact