Havana Honeys is a new brand, and a brand-new product: a cigar featuring unique flavor combinations indicative to the island of Cuba and Cuban culture. 
The site needed to clearly define the unique nature of the new product while also explaining the benefits of this particular tobacco blend. Utilizing textures familiar to Cuba and a vibrant but slightly sun bleached color palette, the site connects you to the flavorful nature of Havana culture.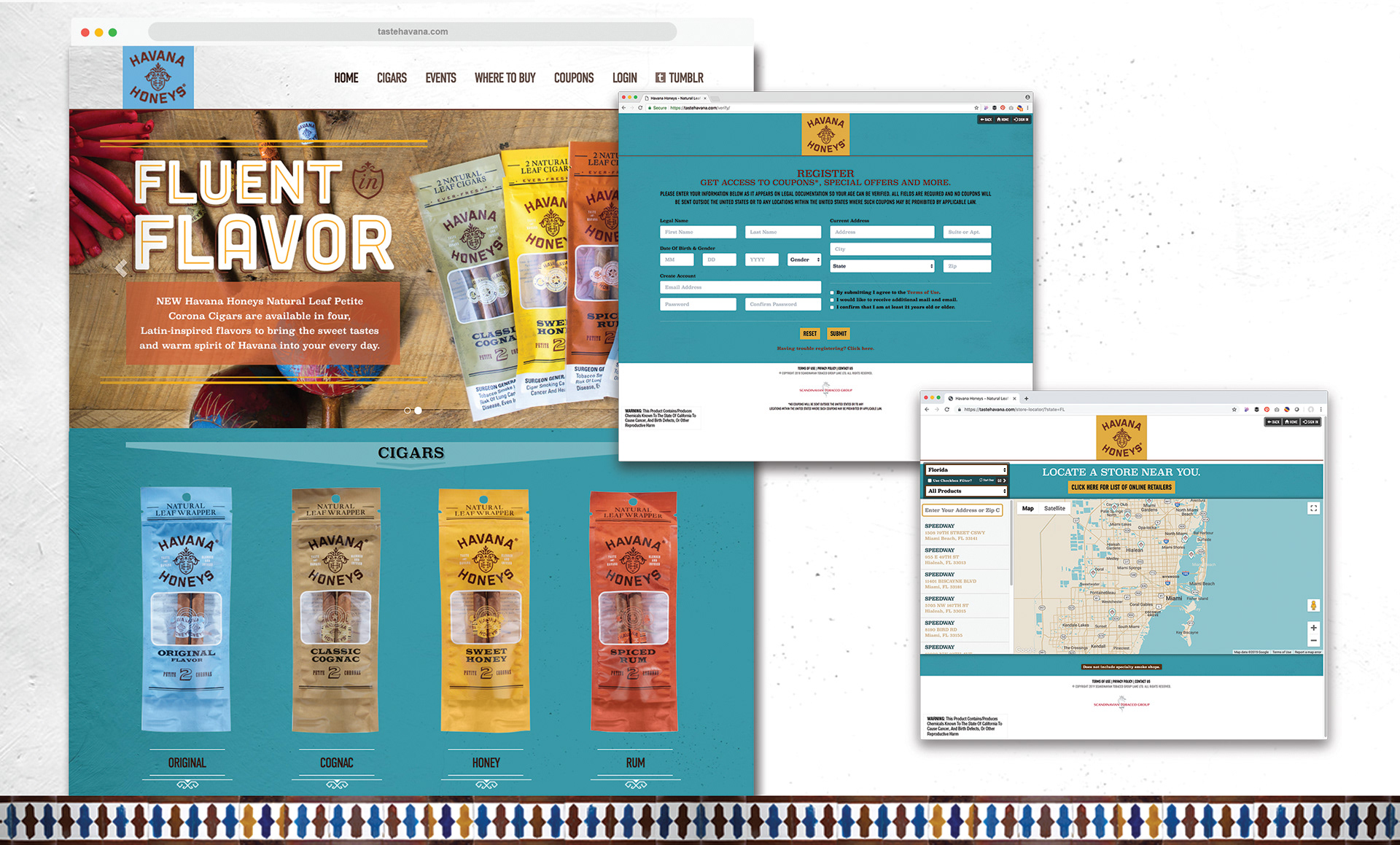 The site features a registration area, a product locator,  featured product area, interactive anatomy of a cigar, custom stock photography throughout and tumblr image feed to keep the site refreshed.