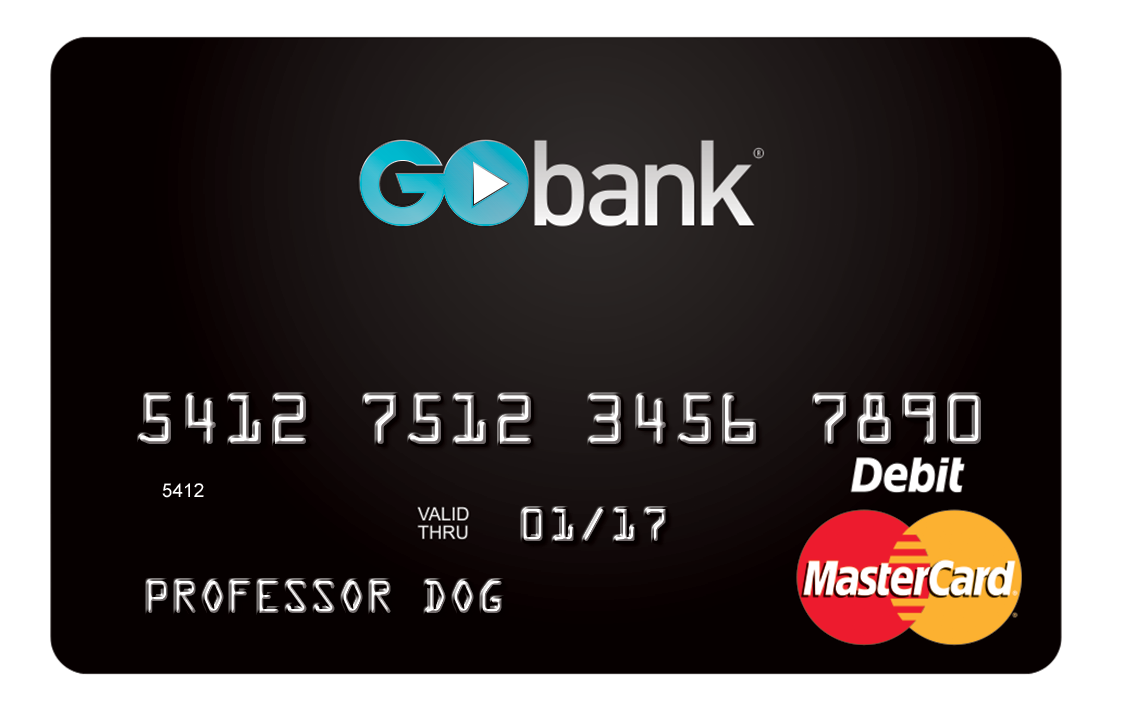 GoBank gives you the freedom to manage, move, and save your money when you want and how you want.
GoBank had a few user personas they wanted to target with this new brand. The key personality traits they wanted their 
own
brand to personify was Independent, Savy, Social, Assured, and  Dynamic.
Independent: We promote freedom and autonomy—an independent spirit willing to break from banking tradition.
Savvy: Knowledgeable, well informed and well adapted, we strive to provide smart and modern financial tools.
Assured: Confident and current, while friendly and casual. Empowering, but never too technical or too cool.
Social: Inherently "connected" both physically and digitally, we encourage inclusion, community and conversation.
Dynamic: High-fives all around! We are energetic, positive, always on and always accessible for our account holders.
That said, I wanted to give them a really energetic brand that embodied these traits.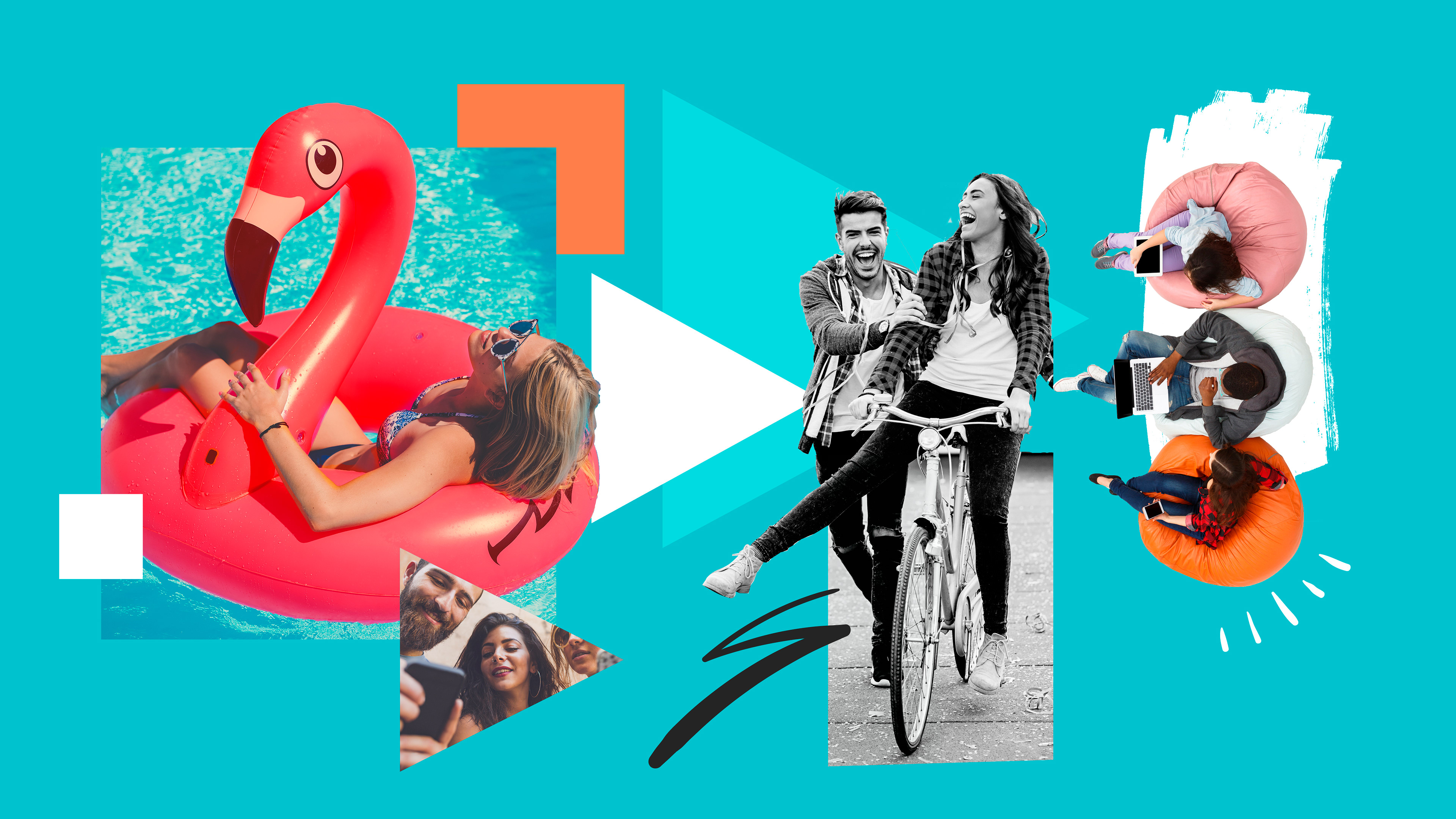 I chose to keep the main brand color aqua in the palette, but brightened it up and paired it with warm vibrant pastel colors ...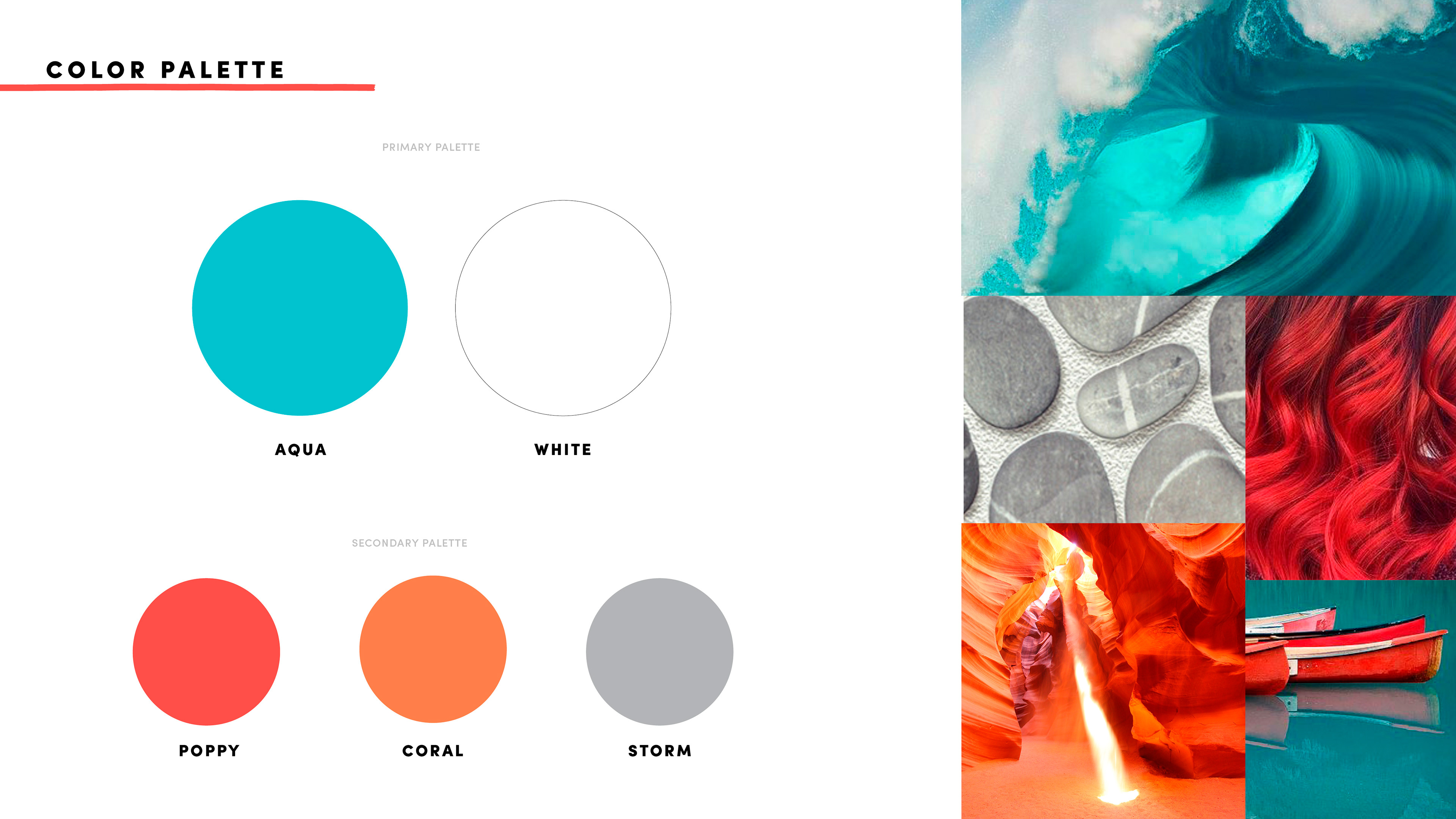 ... I created some marker tip shapes and accents and played with game controller button symbols to use for layering and masking imagery.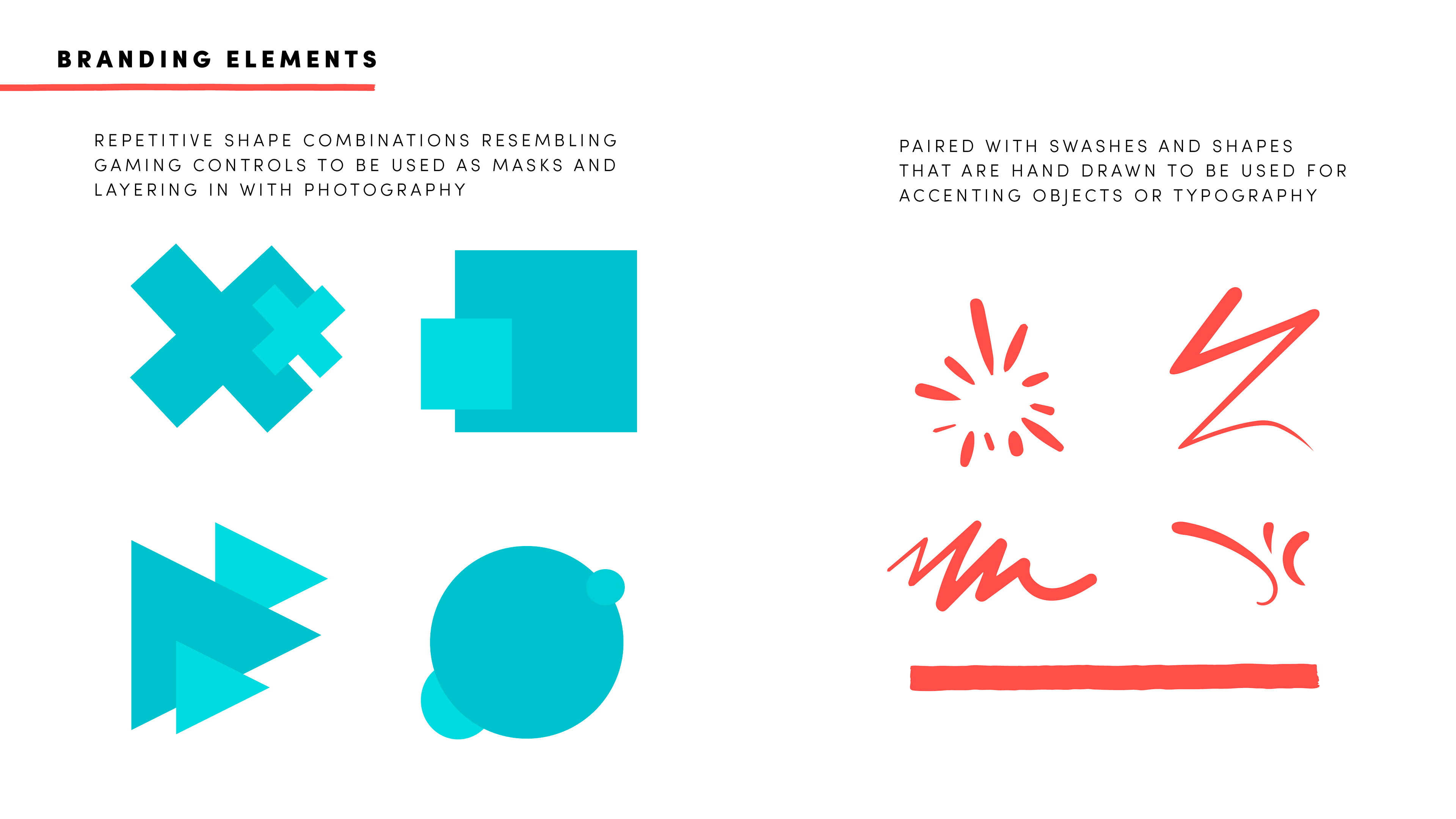 I chose typefaces that were a little playful and edgy.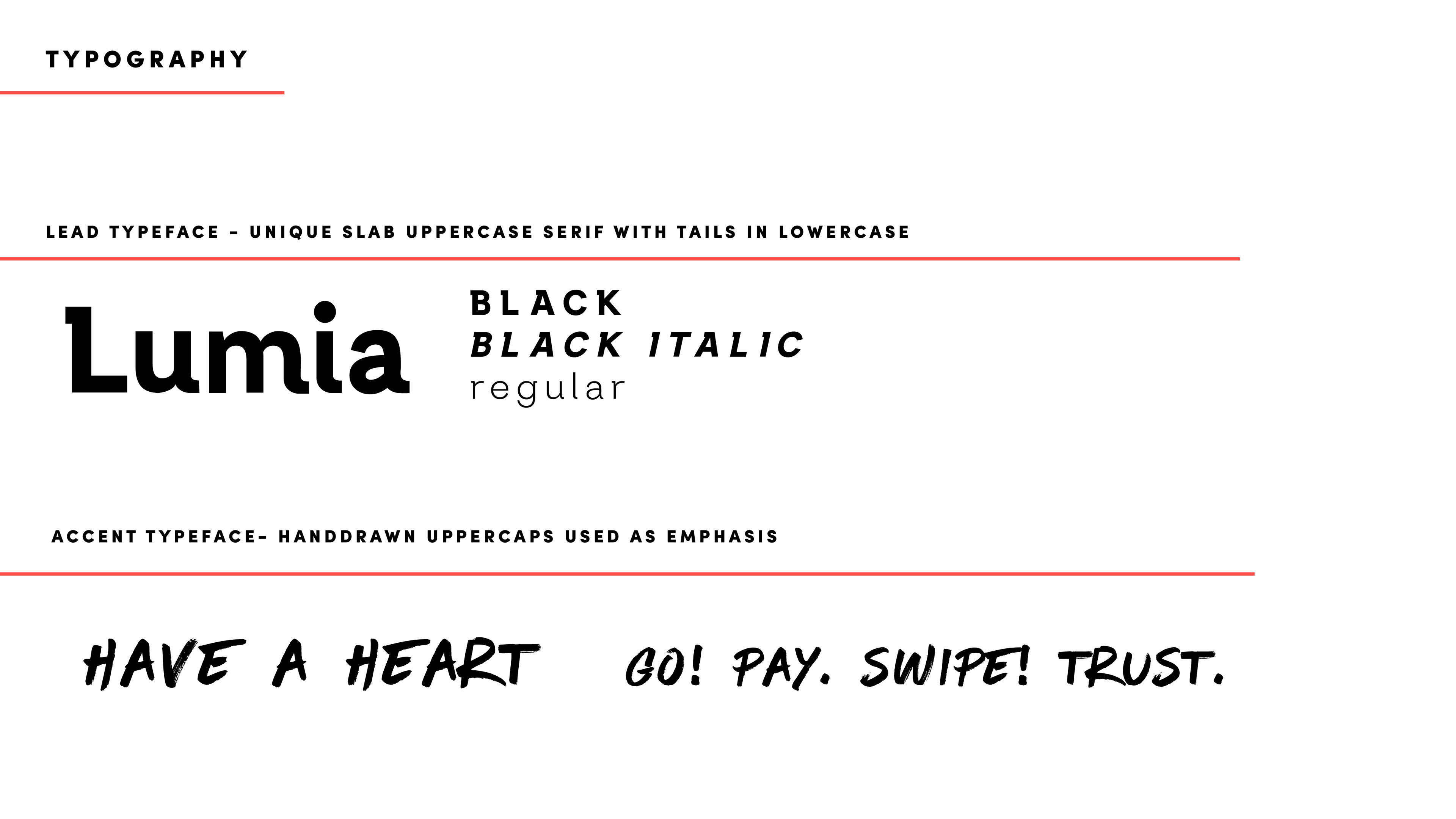 ...and combined the elements to create a uniquely layered visual identity.