De Wafelbakkers, a frozen pancake brand, realized they would need a heavy web presence to move to a disruptive and engaging brand that could compete against giants like Kellogg (Eggos) and Quaker Oats (Aunt Jemima) on the shelf.
Our challenge:

 Build a product focused web experience highlighting our family of flavors and encouraging product trial, with little to no existing assets or content. 
The approach:

 Via branding and positioning work, we developed a verbal and visual identity that would guide all our creative including the website as part of the larger digital ecosystem. We made the website the hub in which to launch promotions, and house creative content to be used on social media there by creating a platform that would leverage our legion of #PancakeFanatics to eat more pancakes, spread the word and have more fun at breakfast. 
Tactics: 
CUSTOM STOCK PHOTOGRAPHY
BETTER VISUAL CONTENT
INFORMATION ARCHITECTURE, BETTER SEO
Personal Role: art direction, web design, UX|UI, content creation, photography, illustration, typography, animation
Credits:
Agency: @sharedvisionmkg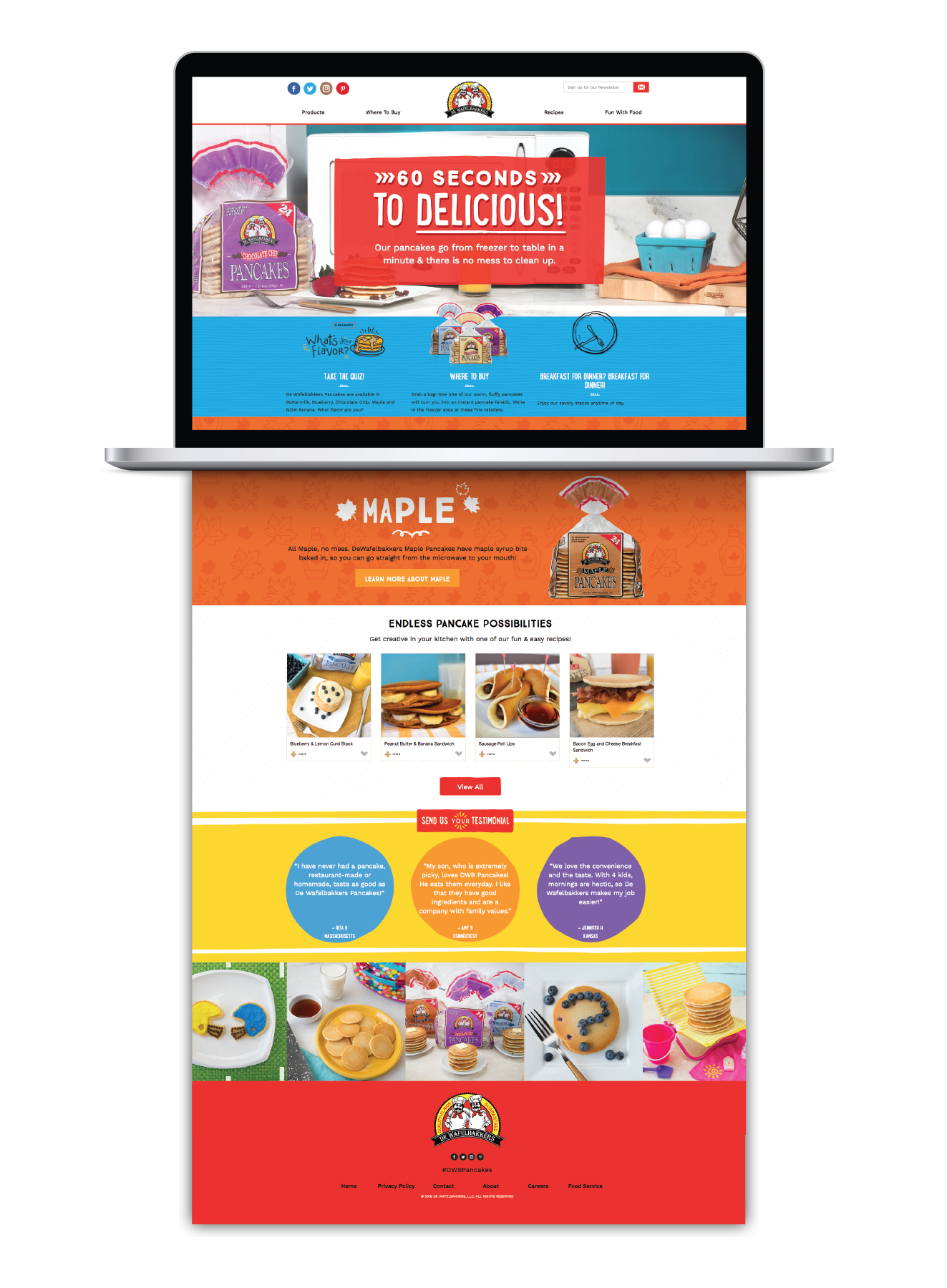 The site also better promotes individual flavors with product pages featuring galleries, consumer reviews, nutritional facts, and more tools to solicit testimonials.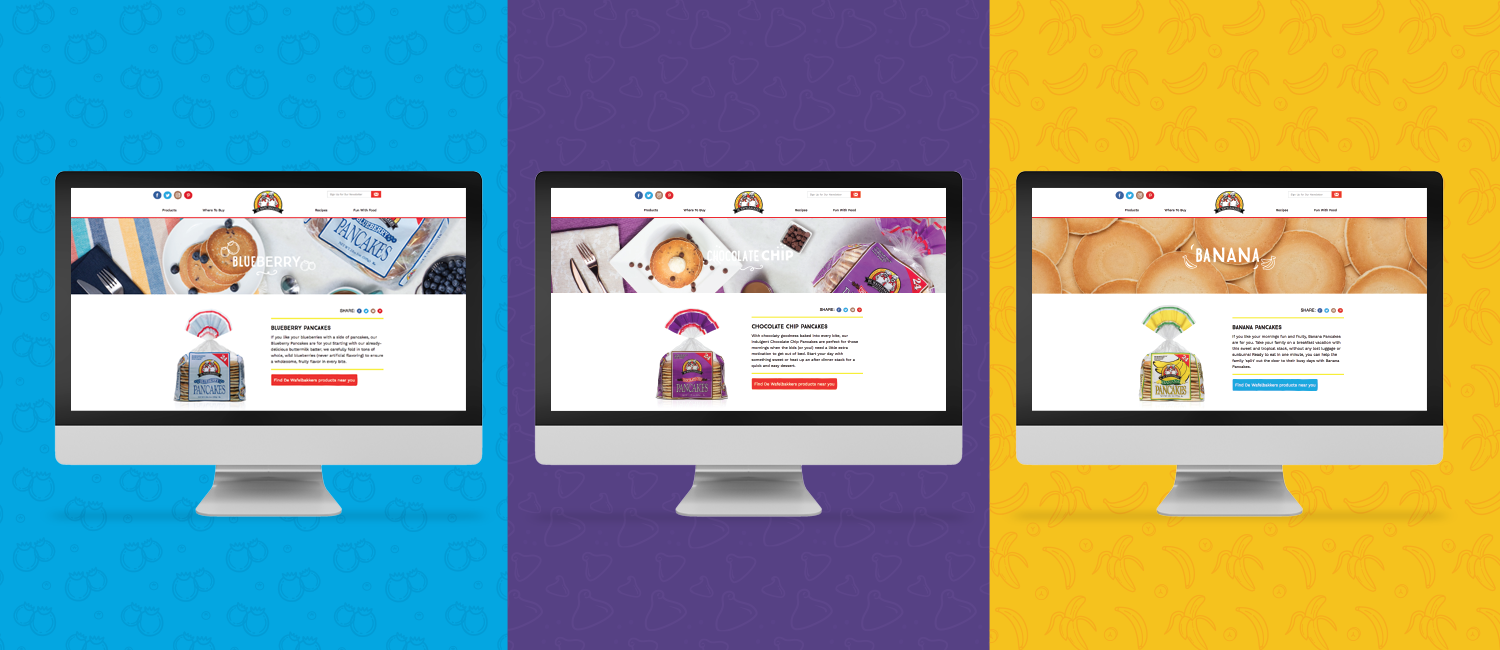 Dedicated sections for recipes and "Fun With Food" pancake design ideas are integrated to make breakfast time fun for parents and kids while providing a satisfying and hot breakfast.