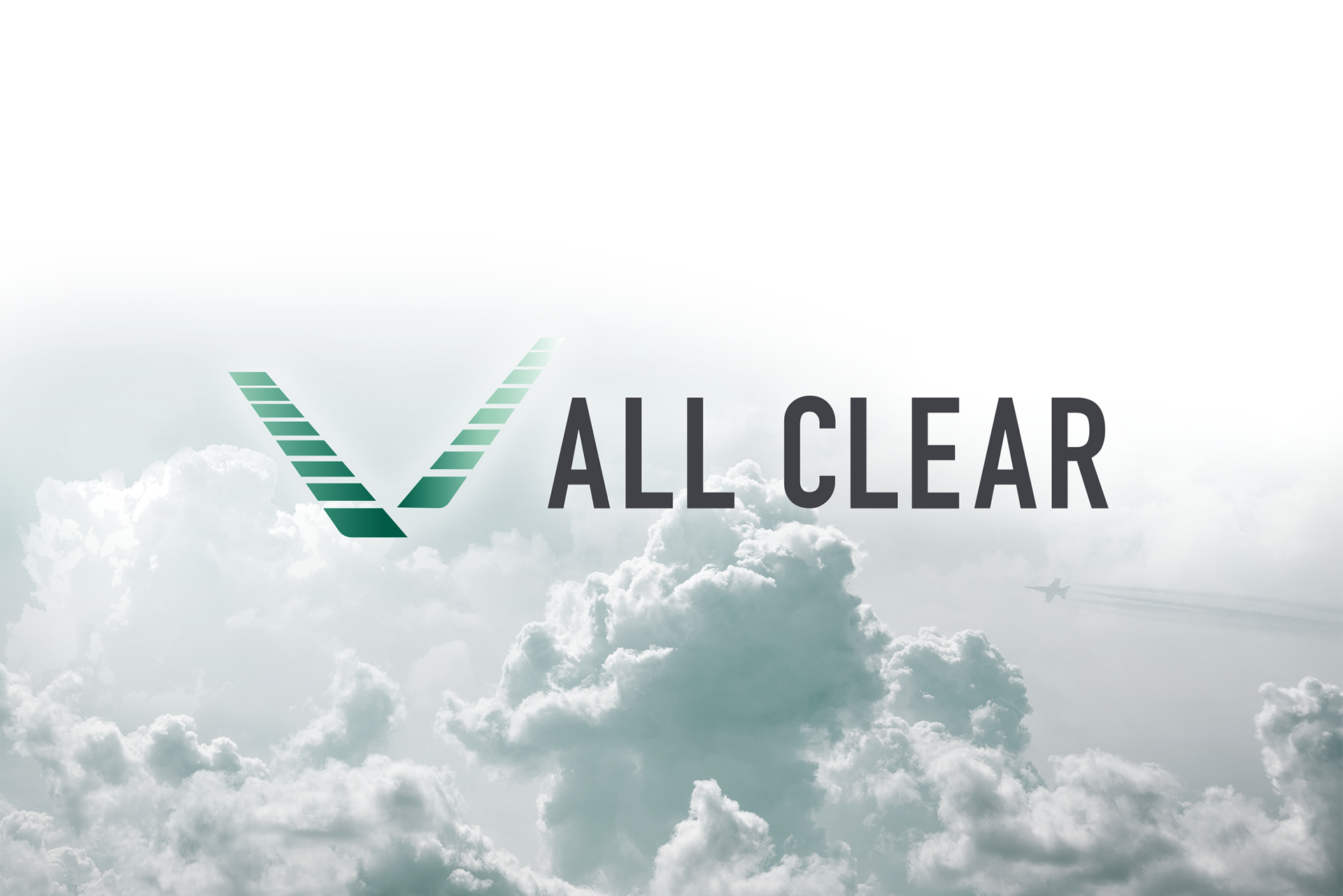 Founded in 1993, Aero Precision earned a reputation as one of the military aftermarket's most trusted distributor of parts and services globally. Founded in 1990, Kellstrom Defense evolved into a trusted distributor, provider of repair services, engineered and manufactured products for domestic and foreign militaries.
IN MARCH OF 2020, THE TWO COMPANIES CAME TOGETHER TO FORM ALLCLEAR
.
The challenge: 
When two large, successful and well-regarded companies come together, how do you present them in a way that retains the goodwill they've built over decades, while clearly presenting the new opportunities brought about by their merger? 
Both companies were well regarded in the defense aircraft sustainment space, and both had customers who were concerned about continuity.
The approach:

  It started with a significant amount of research, which led
 to a clear brand strategy and a market differentiating visual identity.  Reorganizing two sites content into one, and extending the visual identity into into an organized functioning website playing to the company's expansion – and we were even able to pull it all off on a schedule that was compressed by a month midstream.  
Extensive BRand Development 
Impactful Visual identity that differentiates ALLCLEAR from competitive market  
Results:

On August 17, we launched the brand-new brand – AllClear, to the world. The response from customers and employees was overwhelmingly positive, and today AllClear is recognized as one of the aerospace defense sustainment market's leading providers.

  

 
Personal Role: Art Direction, Web design, UX | UI,  information architecture.
Credits: Echo Factory - Company Assessment, Brand Strategy, and Brand Development
Client: Echo Factory, AllClear ⠀